LOGBOOK SERVICING
At Richardson's, our skilled team have the tools and equipment to professionally service all makes and models. We can perform logbook servicing using OEM components, so that our customers retain their new car warranty, while still enjoying our friendly customer service and competitive prices. Our team can help you with logbook servicing for all makes and models of:
Petrol vehicles
Diesel vehicles
LPG vehicles
Electric and hybrid vehicles
To find out more or make a booking for a service, please don't hesitate to contact us.
Contact us now to book your service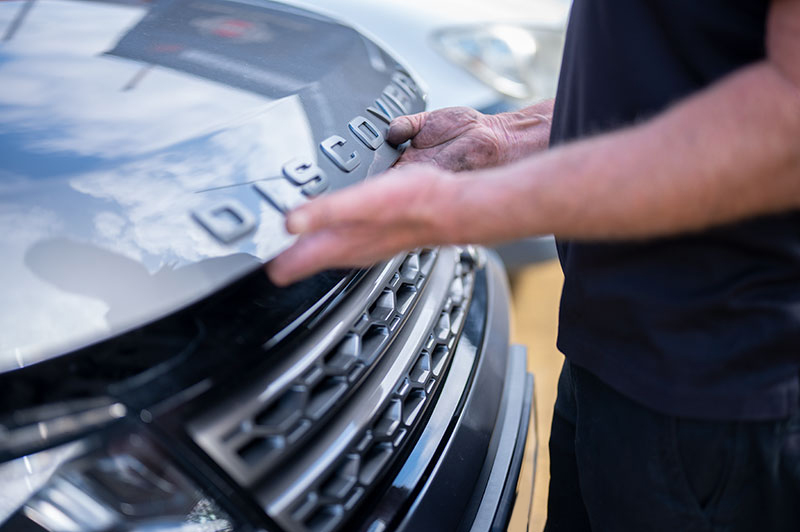 VEHICLE DIAGNOSTICS
Our workshop is equipped with the latest in diagnostic scan tools, allowing us to diagnose faults on all late model vehicles, from your everyday car, through to high end luxury vehicles. Whether it's an auto electrical fault, an issue with your vehicles operations, or EFI diagnostics and troubleshooting, our expert team has got you covered.
If your engine light or any of your other dash lights have come on, contact us to book in for a diagnostic assessment.
Contact us now to book your service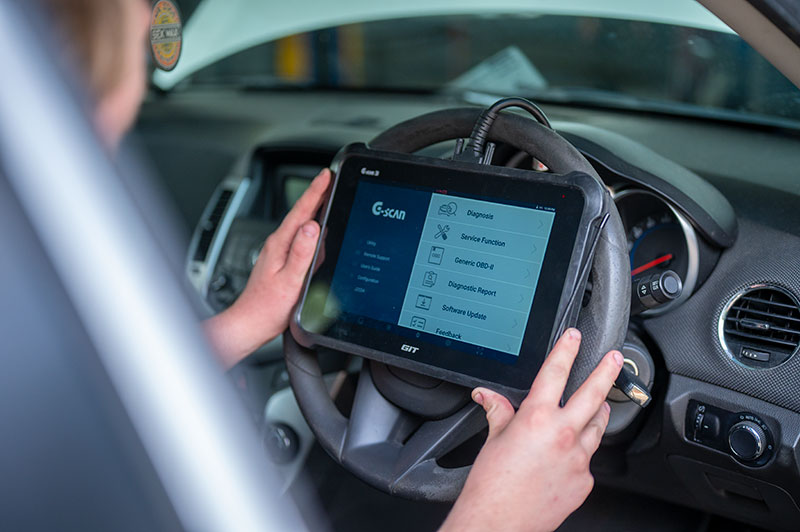 AIR CONDITIONING REPAIRS AND SERVICING
Your air conditioning degrades more from disuse than use, as the coolant slowly leaks and robs your aircon of its cooling power. While this happens slowly normally, if the aircon isn't used for a long time, the rubber tubing and seals dry up and crack, allowing the refrigerant to escape even faster.
We are licensed to service and repair air conditioners on all makes and models. If your air conditioner has stopped blowing cold air, we can professionally re-gas it to keep you cool through the warmer months. We can also repair and replace any air conditioning components where needed. To find out more, contact us today.
ARC Authorisation Number: AU00654
Contact us now to book your service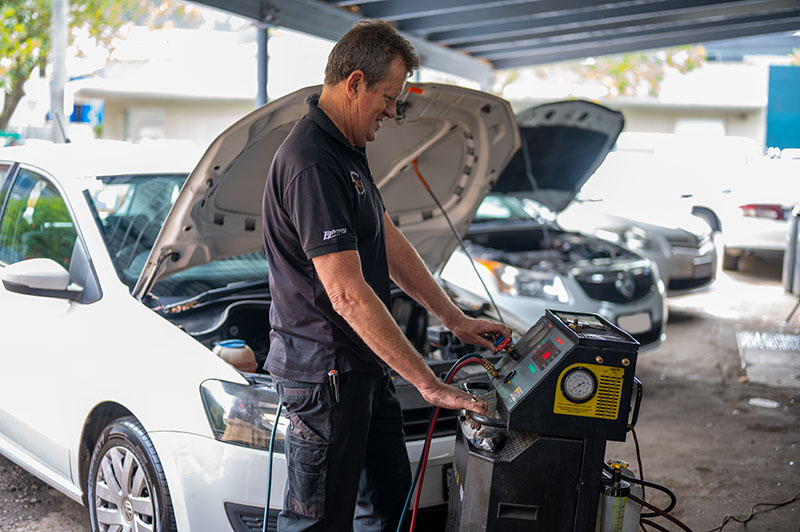 AUTO ELECTRICAL REPAIRS AND BATTERIES
We are specialists in all things auto electrical at Richardson's. From globe replacements, to complex wiring issues, we've got you covered. We can also supply and fit batteries for all makes and models. For a quote on a battery or any other auto electrical service or repair for your vehicle, please don't hesitate to contact us.
Contact us now to book your service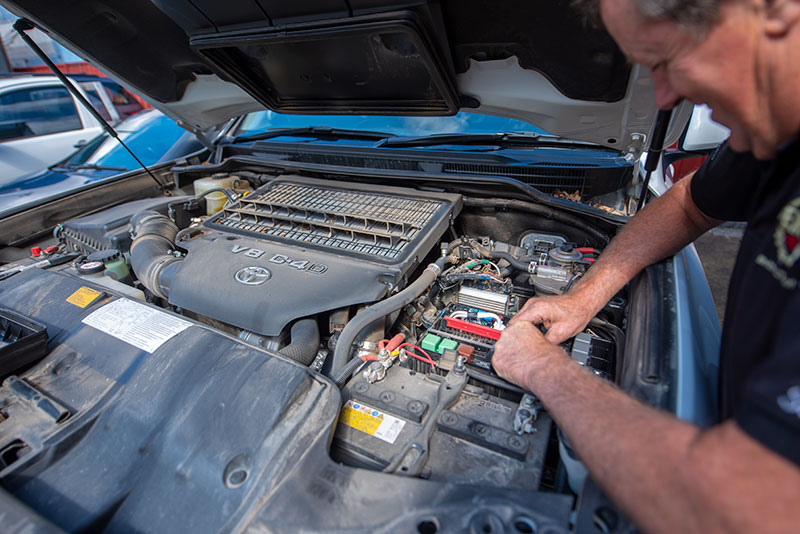 TYRES AND ALIGNMENTS
Our workshop can professionally fit tyres from a range of manufacturers for your vehicle. From performance tyres to economy tyres, we have a wide variety for many applications. Once your tyres are fitted, we use the latest computerised wheel alignment technology to precisely align your cars wheels. To find out more, or to arrange a quote on new tyres, contact us.
The team at Richardon's can help you with:
Tyre fitting
Tyre balancing
Tyre rotation
Wheel alignments
Tyres from major brands for all makes and models of:

Passenger car
4WD
Light commercial (Vans and Utes)
Contact us now to book your service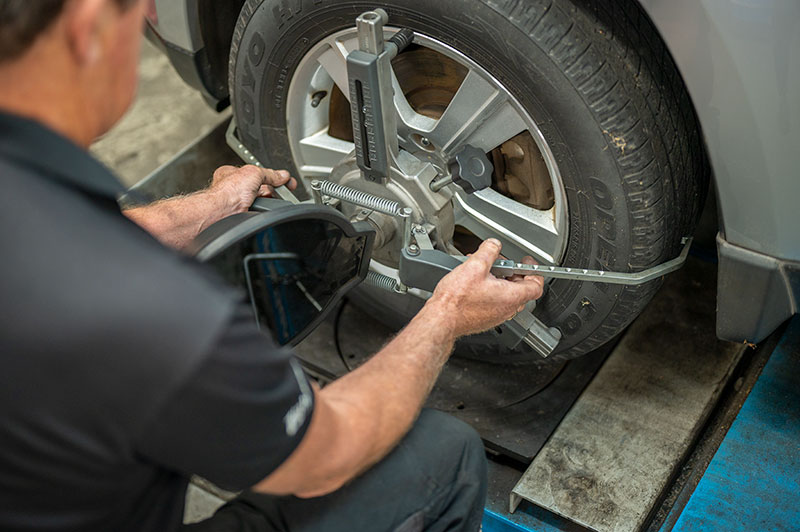 BRAKE REPAIRS
Richardson's can professionally repair your vehicle's brakes to get them performing as the manufacturer intended, or better. Our workshop has specialist equipment for brake hose manufacturing and we can machine brake rotors to maximise their lifespan. Our expert team can repair or replace any other brake components necessary to maximise your stopping power. If your brakes squeal, feel underpowered or the brake pedal feels spongey, visit our workshop for an assessment of your car's brakes. Stay safe on the road and have your brakes repaired by our experienced mechanics at Richardsons. To book in for repair, please don't hesitate to contact us.
Contact us now to book your service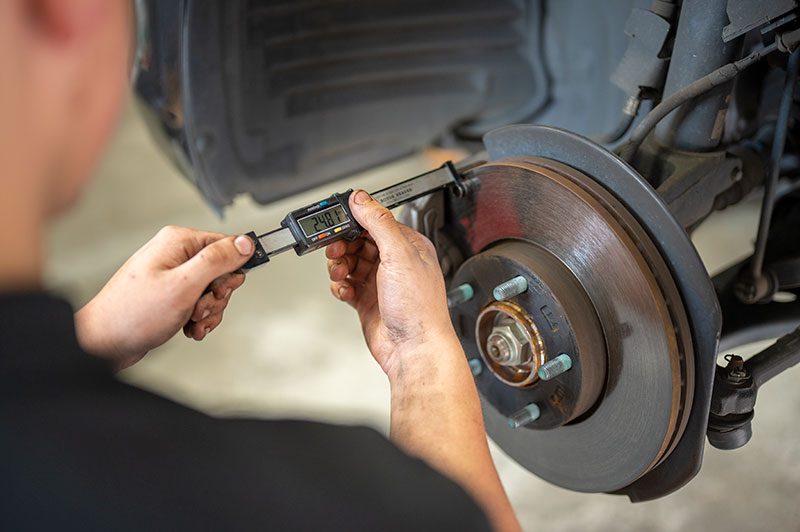 CLUTCH AND TRANSMISSION REPAIRS
As part of the assembly that transmits power from your engine to the wheels, the transmission is made up of some of the most intricate machinery in your vehicle. Due to its sophisticated nature, even minor flaws can quickly escalate into costly repairs. Your car's clutch is responsible for engaging the power from the engine and delivering it through to the wheels of the car. Over time the plates within your clutch wear and this power isn't engaged as efficiently as it once was.  Here at Richardsons, our expert team can help you with:
Automatic transmissions
Manual transmissions
Clutches
Differentials
CV Joints
Servicing
Repairs and replacement
Contact us now to book your service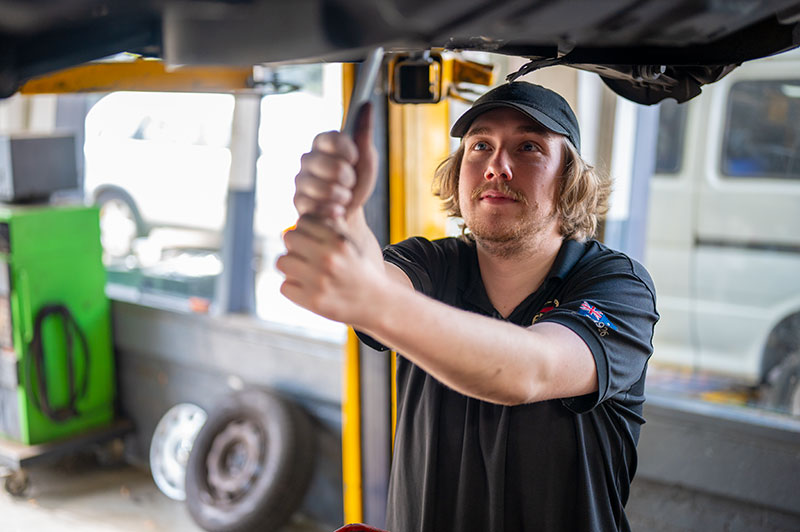 RADIATOR AND COOLING SYSTEM REPAIRS
If your cooling system is malfunctioning, it can affect fuel efficiency, power output, and even engine lifespan, as overheating damages the engine block. If these problems are left untreated for long enough, they will render your vehicle immobile, with the cost of repairs being comparable to buying a secondhand car!
Here at Richardson's, our expert technicians can help you with:
Radiator/heater unit repairs and replacement
Head gaskets
Coolant flush and leak check
Thermostat check and replacement
Contact us now to book your service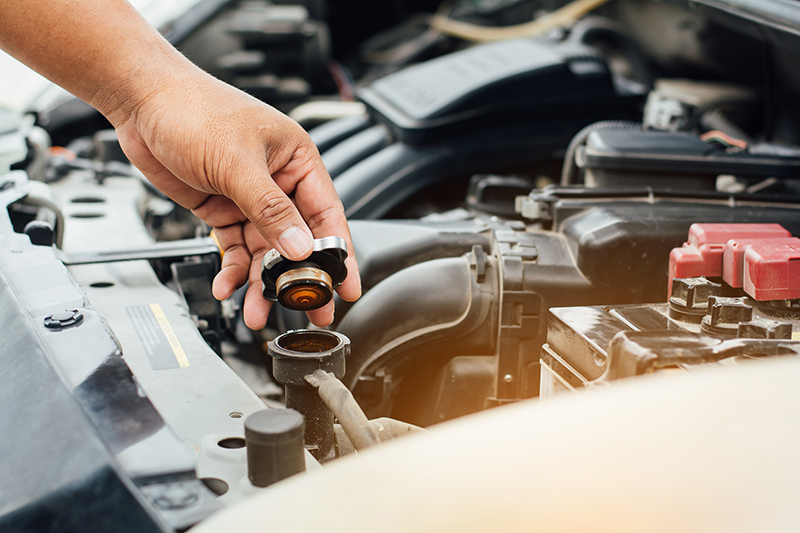 OTHER SERVICES
We offer a comprehensive automotive repair service here at Richardson's Automotive Service Centre, including, but not limited to, these additional services:
Windscreen repair and replacement
Towing
Caravan repairs
Trailer repairs
Exhaust repairs and replacement
Contact us now to book your service